Debbie Han's artist biography has been posted on the international art platform site Wide Walls.
http://www.widewalls.ch/artist/debbie-han/
Debbie Han has been selected as one of "The Ten Most Global Artists to Watch in 2017" by the Brussels based art platform site ArtAndOnly.
https://www.artandonly.com/artists-watch-2017/
______________________________________________
Installing "Web of Life" for KENPOKU ART 2016 in Ibaraki, Japan.
The site for the installation was the historic Hozumi Residence in Ibaraki, Japan.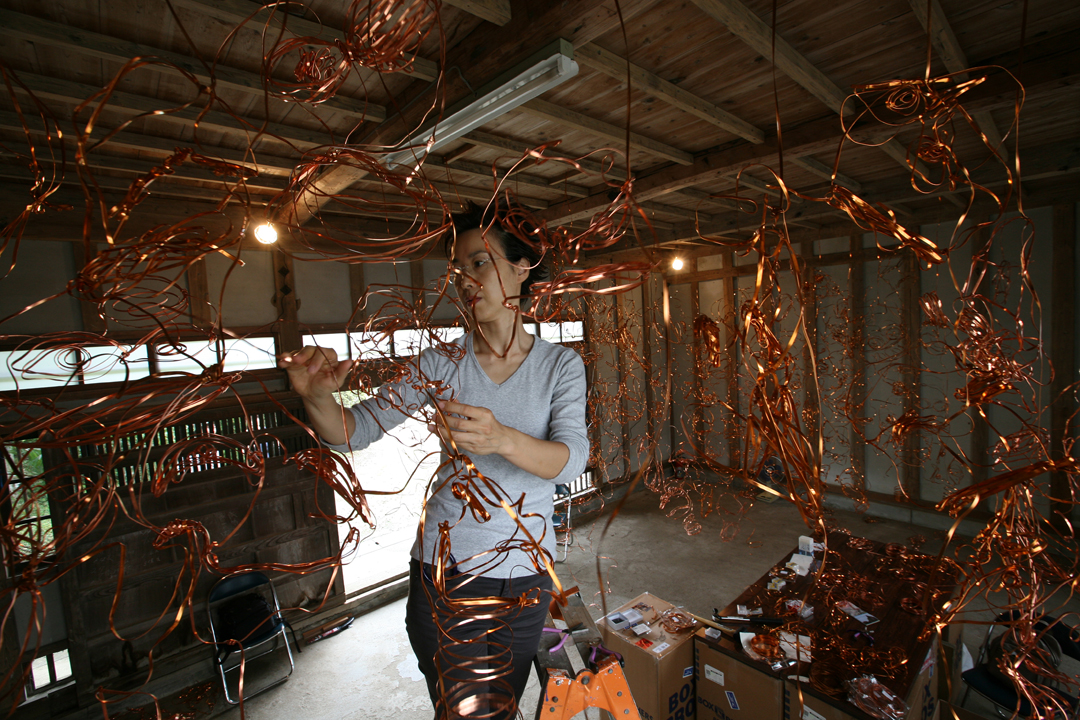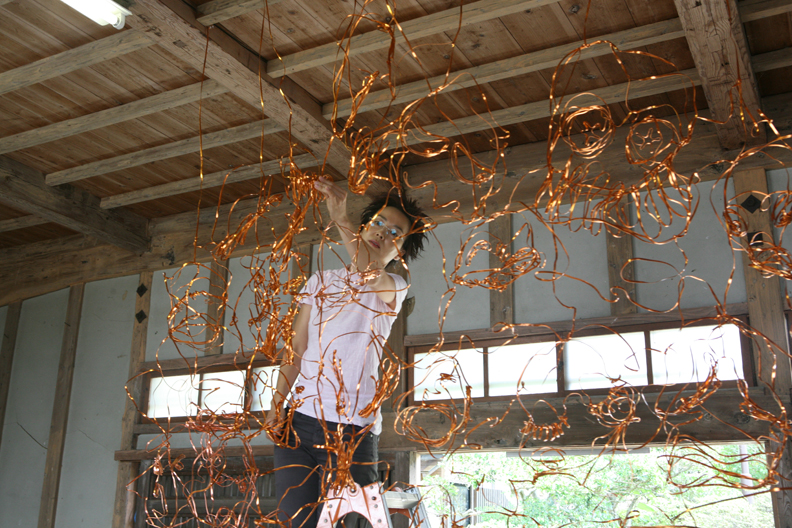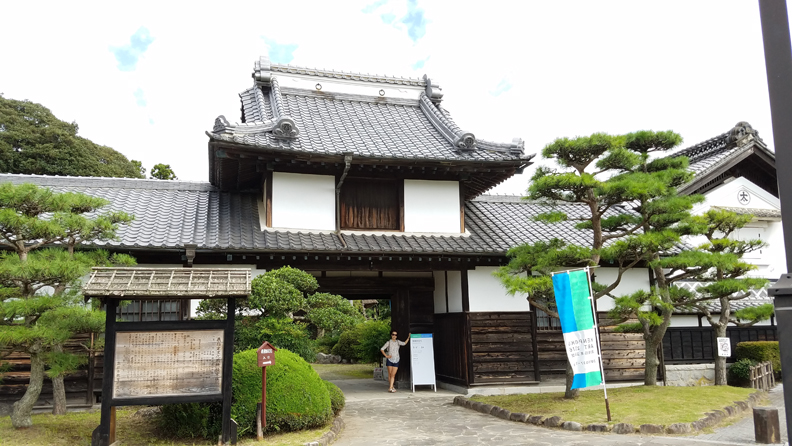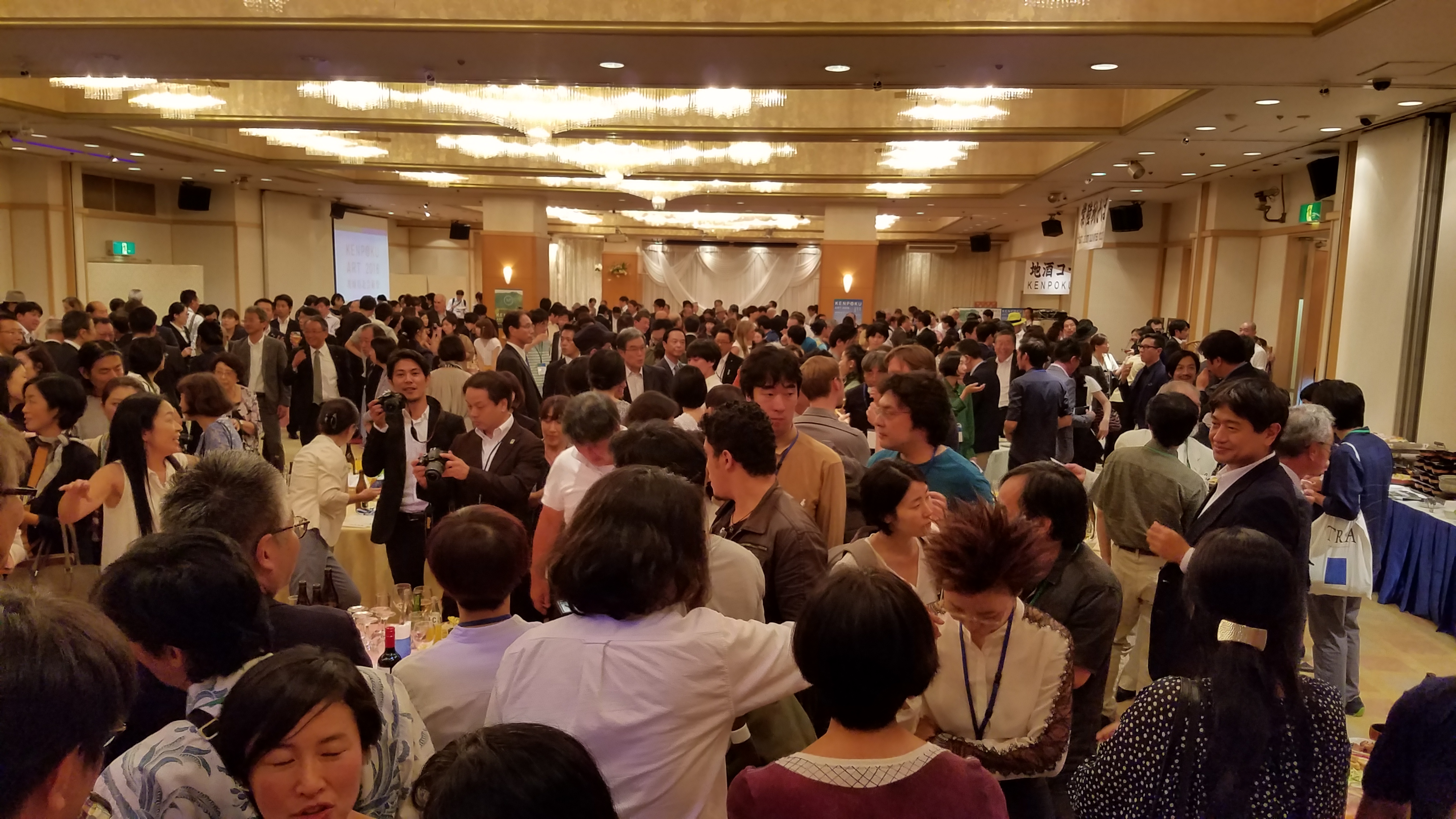 The grand opening reception of KENPOKU ART 2016 in Ibaraki, Japan. The international art festival presented site specific installations by over 80 artists from around the world. Curated by Fumio Nanjo, director of Mori Museum, Tokyo.
————————————————————————————————————————–
Constructing wire sculptures for the installation "Web of Life" in the LA studio in the summer of 2016.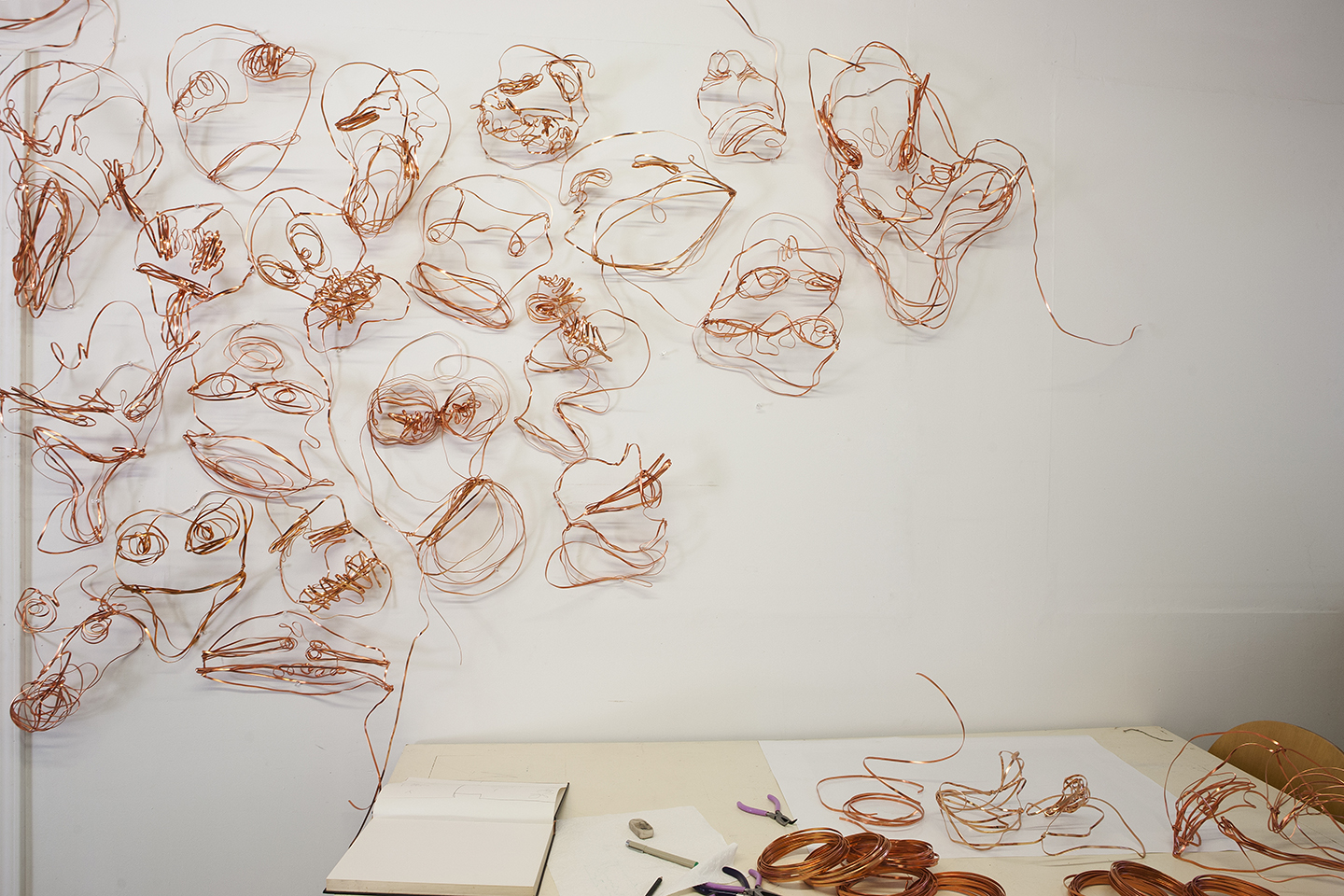 ———————————————————————————————————————-
The opening reception of the solo exhibition "Days of Life" in Munich, Germany – June 7, 2016.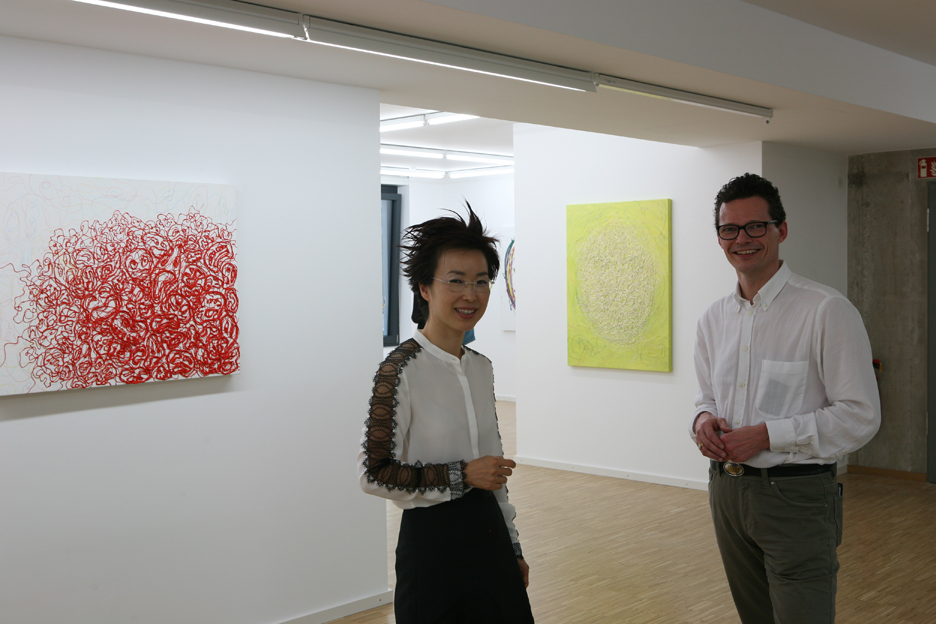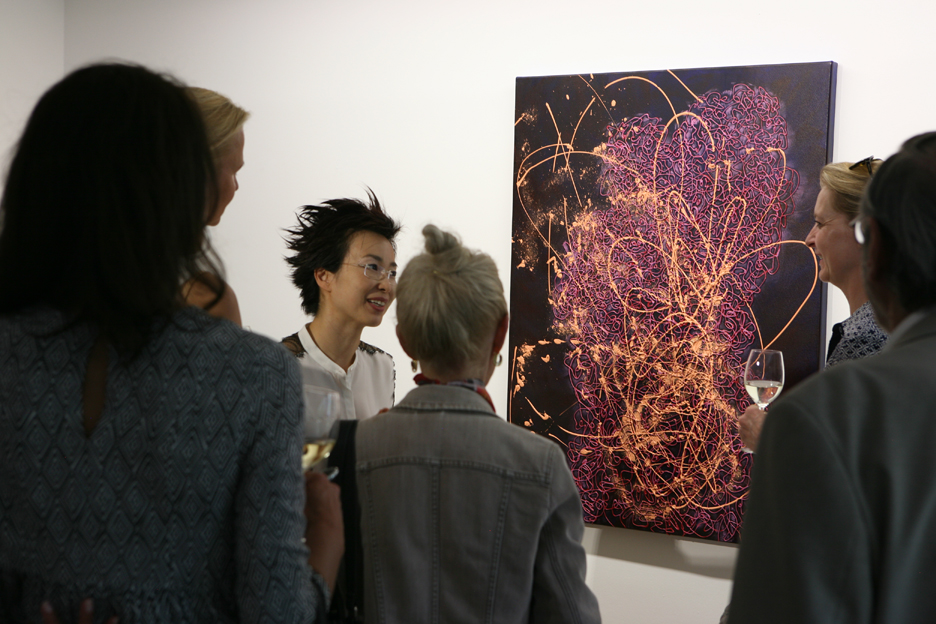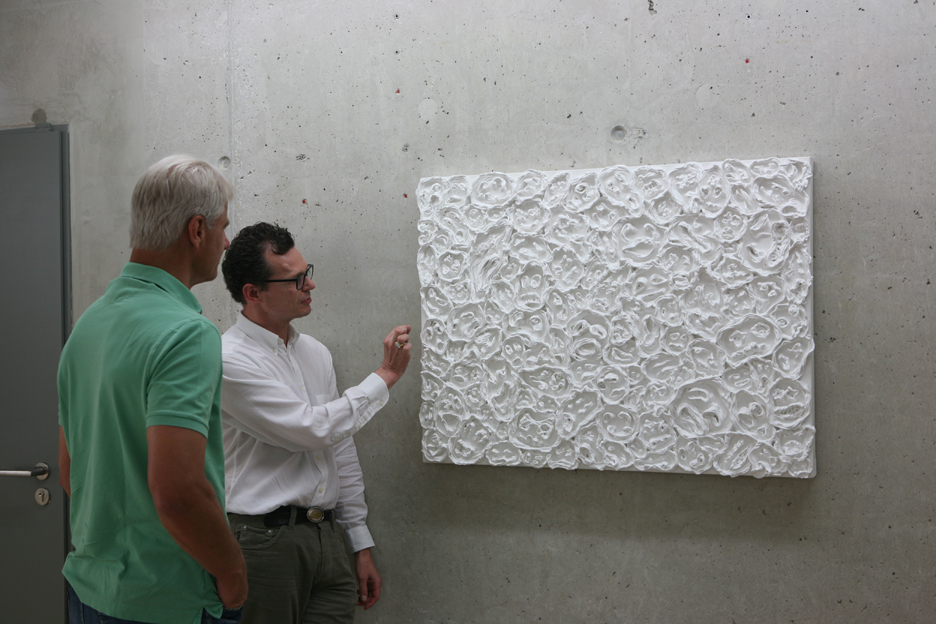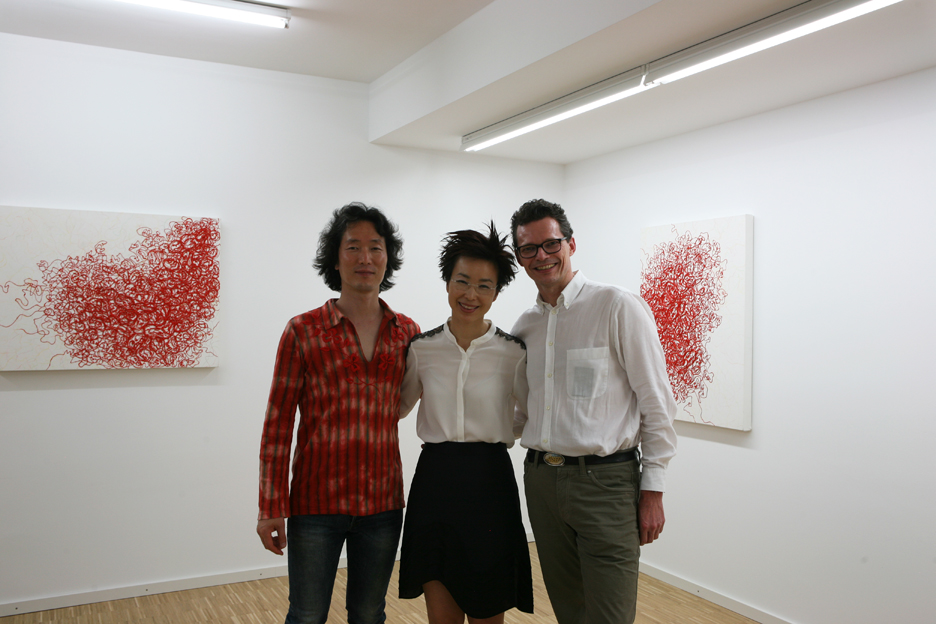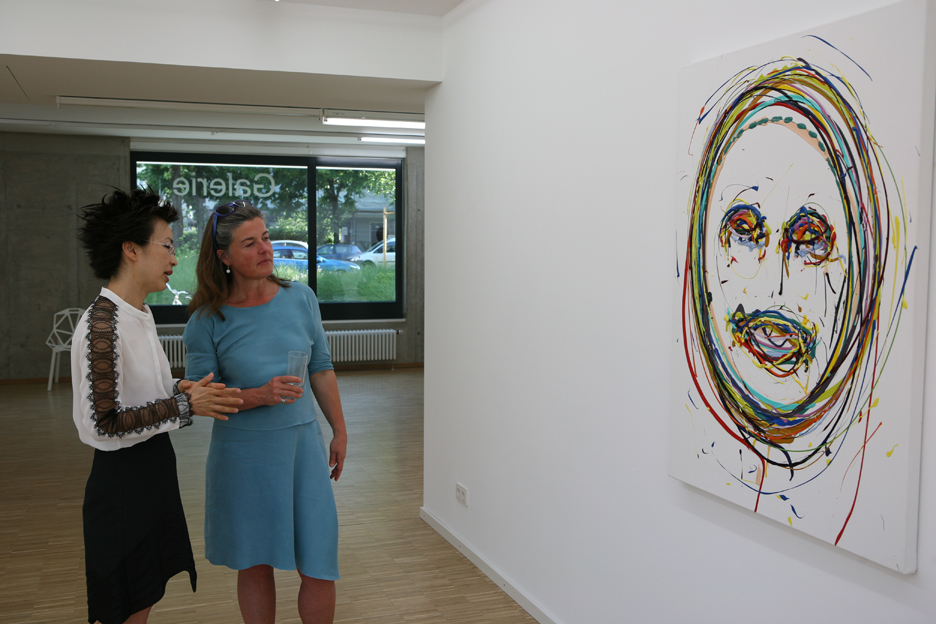 ———————————————————————————————————————
New York Times review – "Conversation on Female Identity" Sunday, April, 3, 2016
Click to read:
http://www.nytimes.com/2016/04/03/nyregion/the-female-identity-discussed-in-art.html?_r=1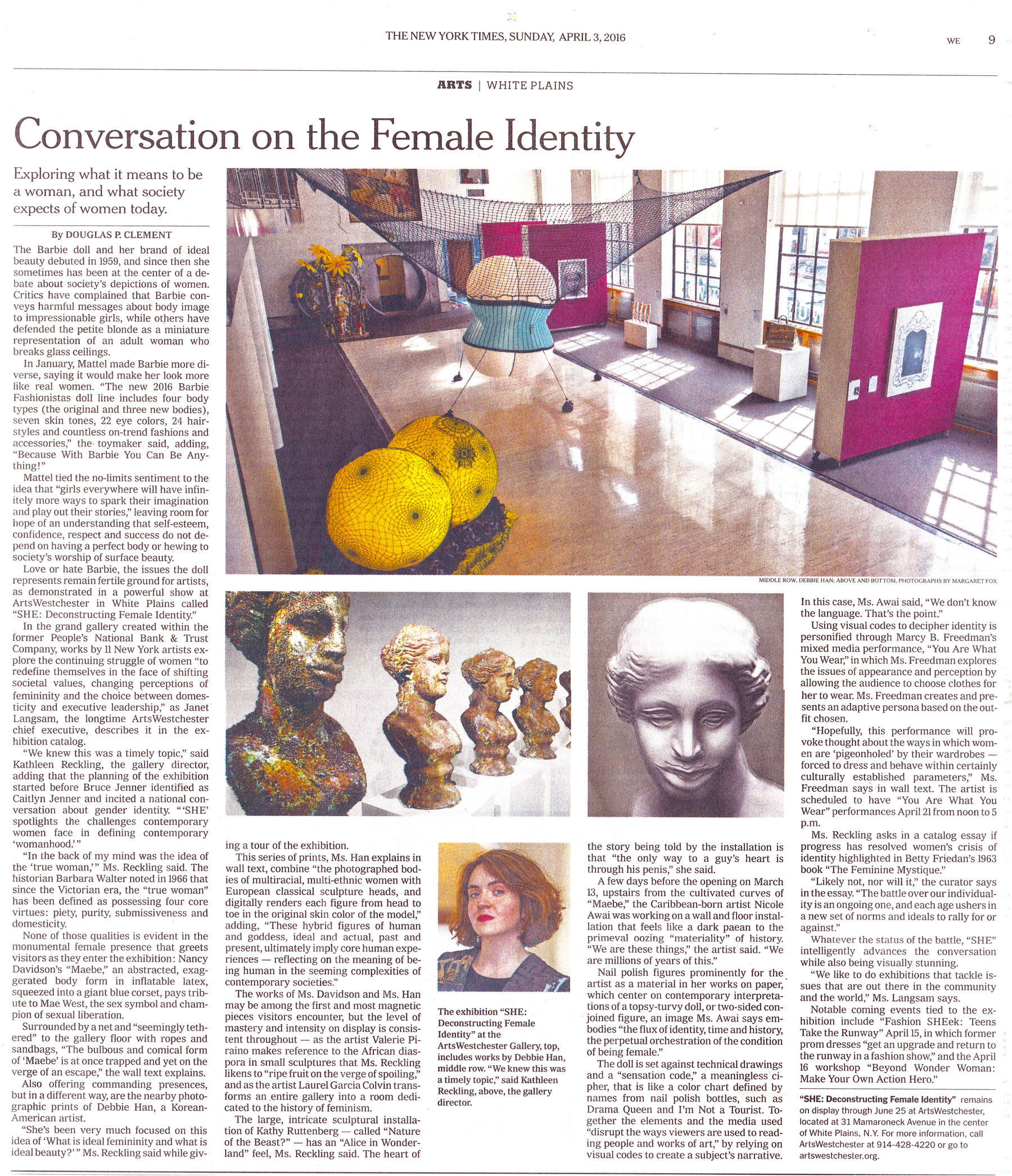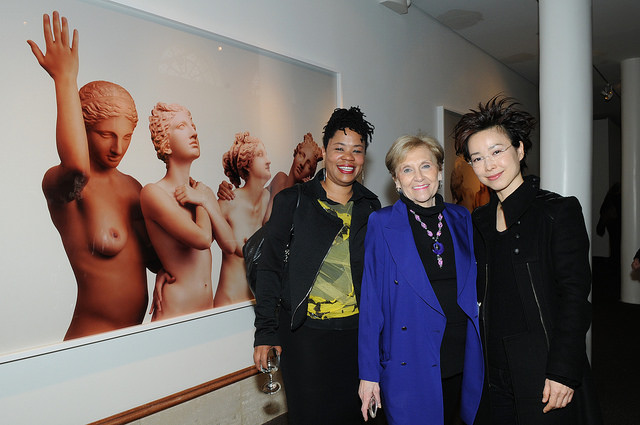 Click to see more photos from the opening of SHE:
https://www.flickr.com/photos/artswestchester/sets/72157665764047801/with/25690430431/
——————————————————————————————————————————————–
I am showing the sculpture installation "Battle of Conception" in a group show "Ladies Knight: A Female Perspective on Chess" at The World Chess Hall of Fame, St. Louis, Missouri from October 14, 2015 – April 17, 2016. Twelve contemporary women artists explore societal issues through chess. Participating artists include Barbara Kruger, Yoko Ono, and Rachel Whiteread. September 26 -26, 2015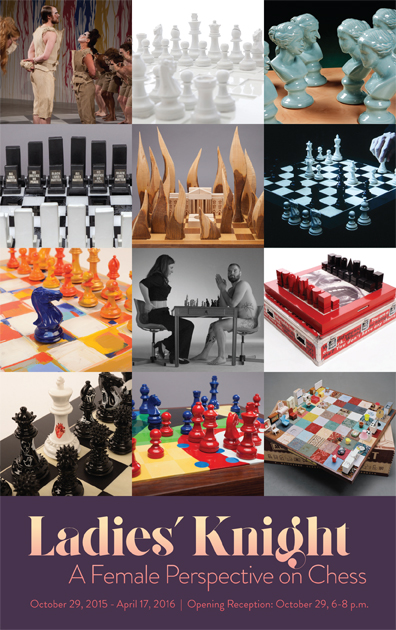 The interview at the World Chess Hall of Fame, talking about "Battle of Conception."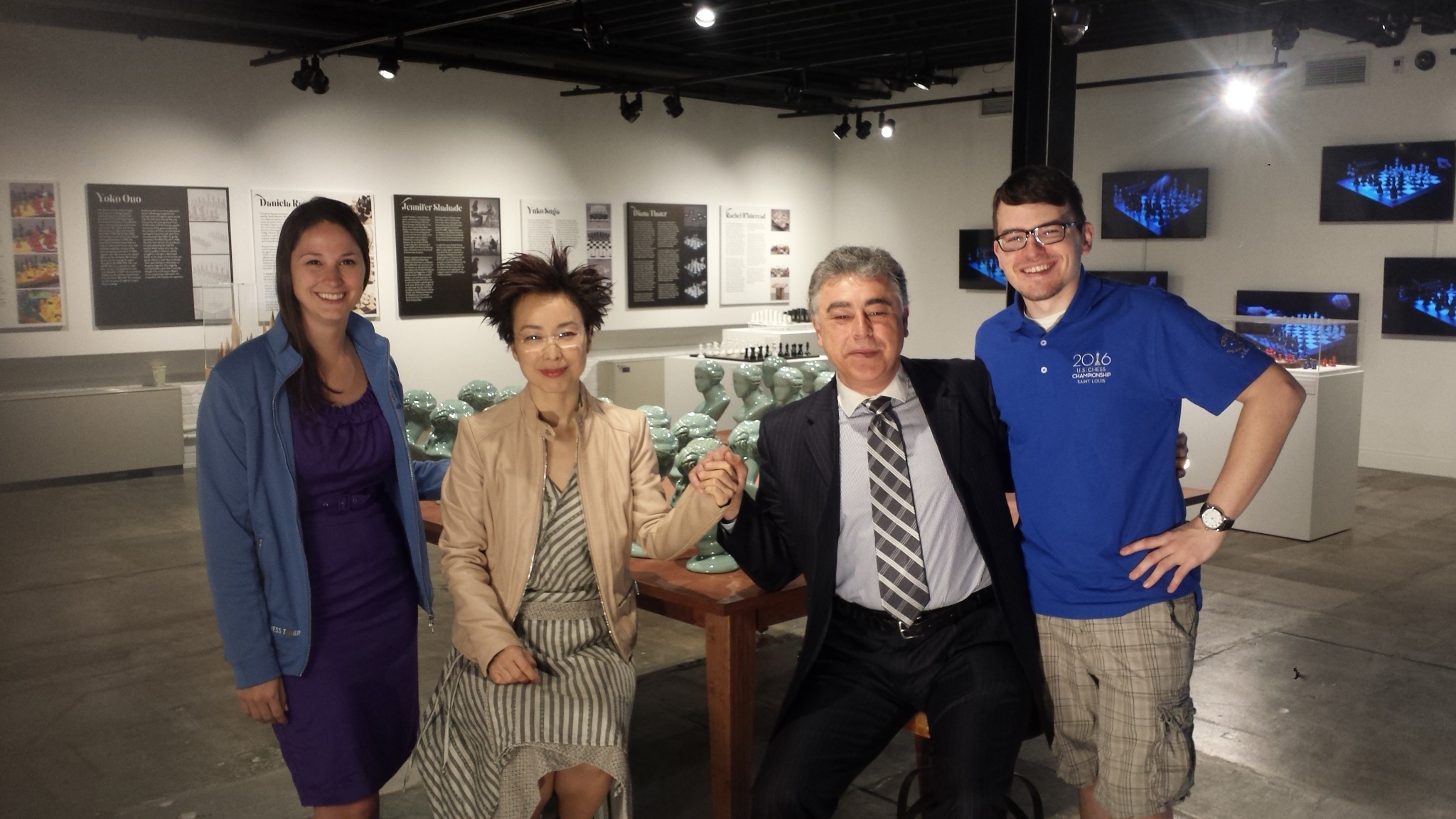 The 2nd Nanjing International Art Festival under the title of "A Beautiful New World" was held in Nanjing, China. It had four curatorial directions, and my photo works were presented in the international section curated by the Italian curator Eleonora Battiston.
May 16 – June 20, 2015
The solo show at Ricco Maresca Gallery in Chelsea, New York  presented my new photo series "Color Graces" and selections of other photo and sculpture projects from the past ten years.
https://www.facebook.com/debbie.han.75
Critical Essay by Alejandra Russi on Fluence Magazine
http://www.riccomaresca.com/debbie-han-here-and-now/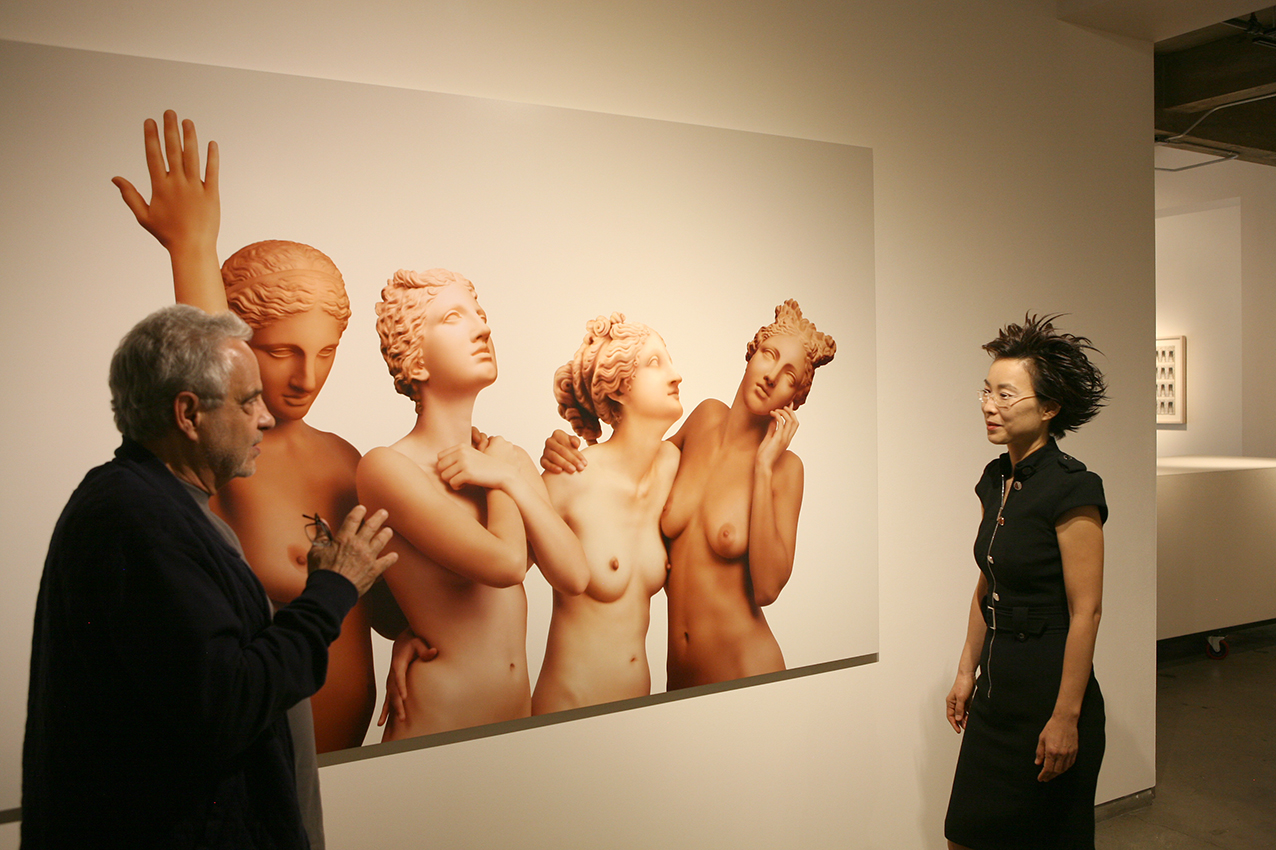 January 8 –  February 3, 2015
The solo show at Trunk Gallery in Seoul featured my new photo series "Color Graces" and a sculpture installation.
September 2014
DUMBO Arts Festival – sculpture installation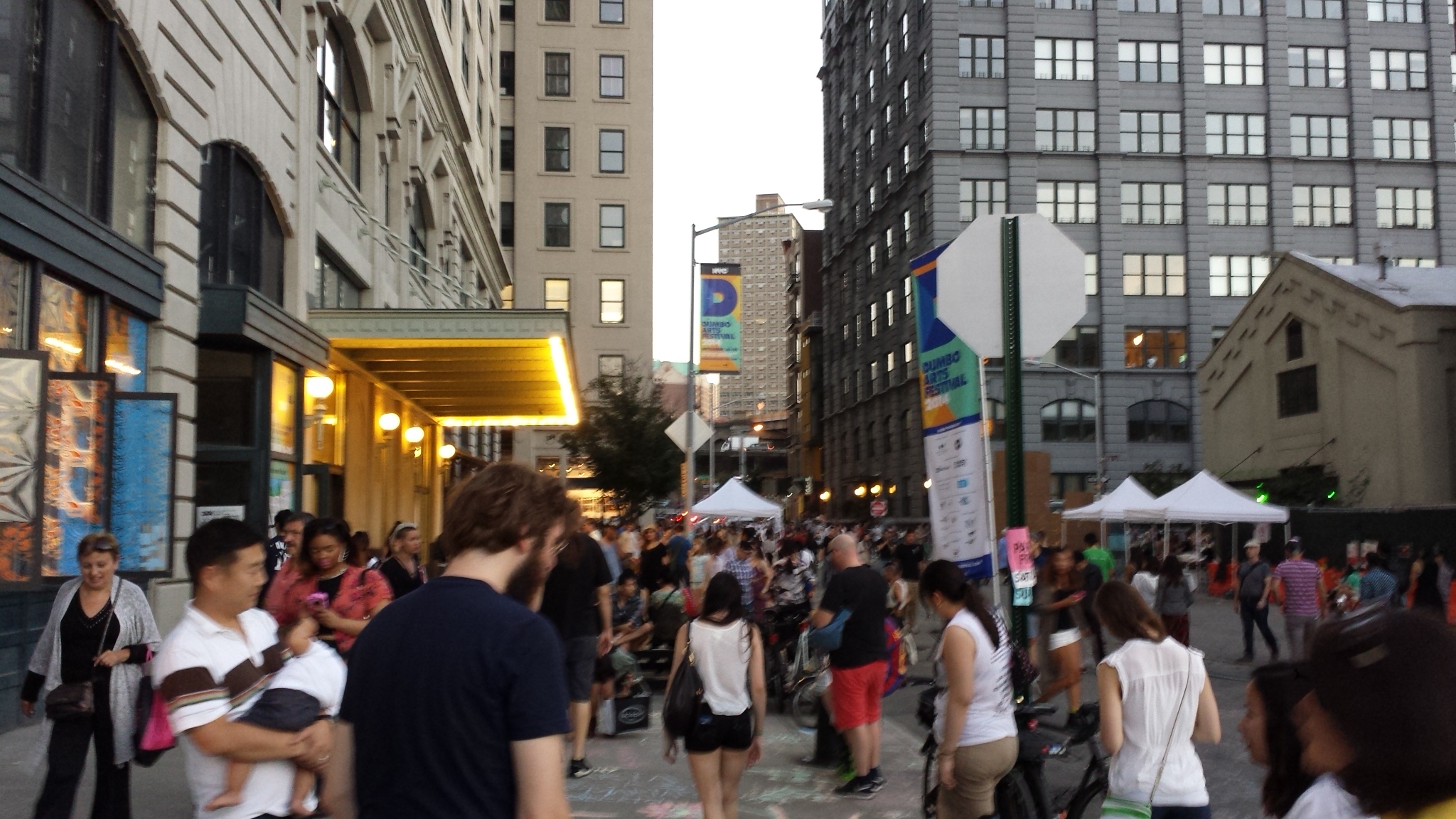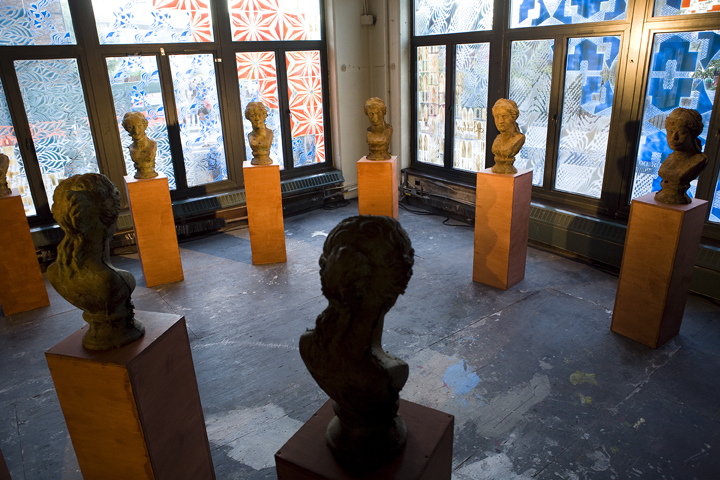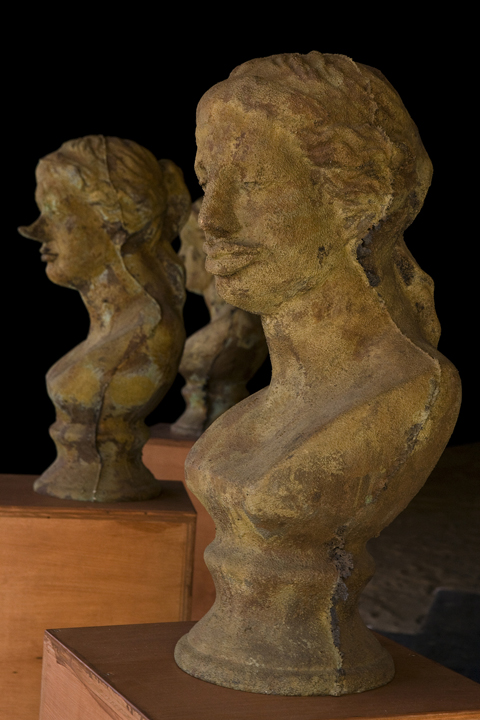 The Armory Show,  New York,  March 5 -9, 2014
 November 2013 
My artist book, 'The Eye of Perception' went into the Harvard University Library collection.
This book was published in 2010 for the occasion of four solo exhibitions in Munich/ Seoul/ Hong Hong/ Los Angeles. (Available in English/German/Korean and English/German)